Huawei Watch Fit 2 Review Rating

Summary
The Huawei Watch Fit 2 is a superb affordable smartwatch. It is aesthetically pleasing compared to fitness bands while having a relatively discrete design compared to larger watches.
For the price you pay, you get a huge amount of features, which few, if any other brands can compete with.
Pros
Massive amount of features for a watch at this price point
Built-in GPS and the ability to synchronise data to Strava
Cons
Not a massive improvement from the original Watch Fit, but quite a big price increase
The Huawei Watch Fit 2 was launched back in May alongside the excellent Huawei Watch GT 3 Pro.
This new smartwatch builds upon the excellent Huawei Watch Fit, which launched last year with a new larger display, additional fitness features and Bluetooth calling.
Huawei Watch Fit 2 vs Watch Fit Features & Specification
Active, Classic and Elegant variants
46 x 33.5 x 10.8 mm dimensions
1.74 inches AMOLED colour screen with 336 x 480 pixels resolution
9-axis IMU sensor (Accelerometer sensor, Gyroscope sensor,Geomagnetic sensor)
Optical heart rate sensor
7-10 day battery life
5 ATM water-resistant
The Huawei Watch Fit 2 doesn't bring much new to the table compared to the original Huawei Watch Fit.
The two main differences are the new larger display, some new fitness features, and the support for Bluetooth calling. Personally, I have never felt the desire to take a call on my watch, but I do appreciate the ability to screen calls and hang up from the watch.
Huawei Watch Fit 2 Design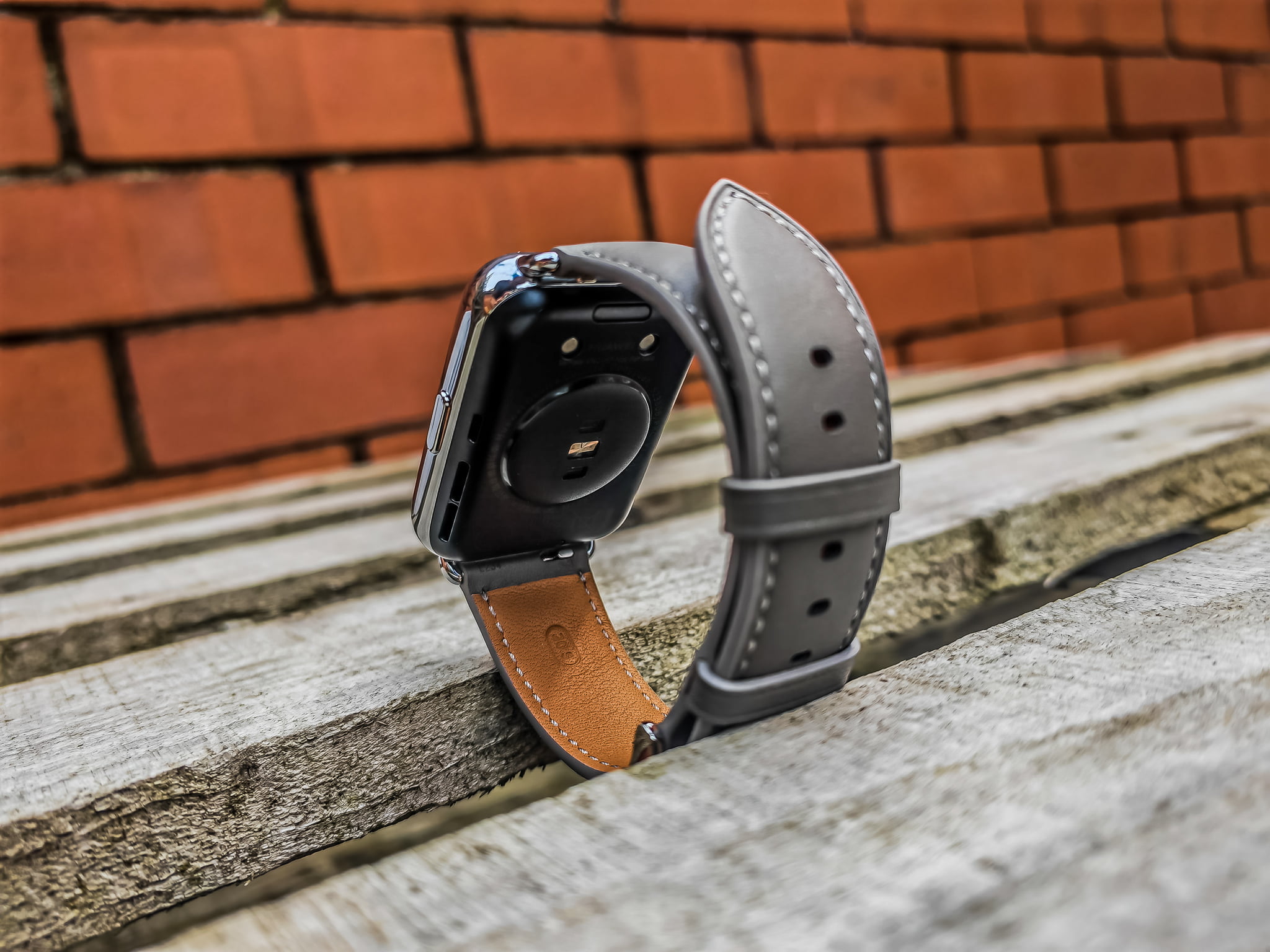 In my opinion, Huawei makes the best looking smartwatches. Both the GT 3 and GT 3 Pro look fantastic, and the Huawei Watch 3 was equally impressive.
The same goes here, if you want an attractive watch that sits somewhere between a fitness band and one of the 42mm/46mm full-sized watches, then this is it. I think the design works well on all wrist types, maybe if you have gorilla-sized forearms, it might look small, but everyone should be fine.
Even though this is quite affordable, it doesn't feel cheap. The only give away is the rear plastic casing which is ceramic on the more expensive Huawei watches.
One downside to its affordable nature is the proprietary magnetic charger. I find it is quite easy to knock out of place and much less convenient than the wireless charging of the GT watches.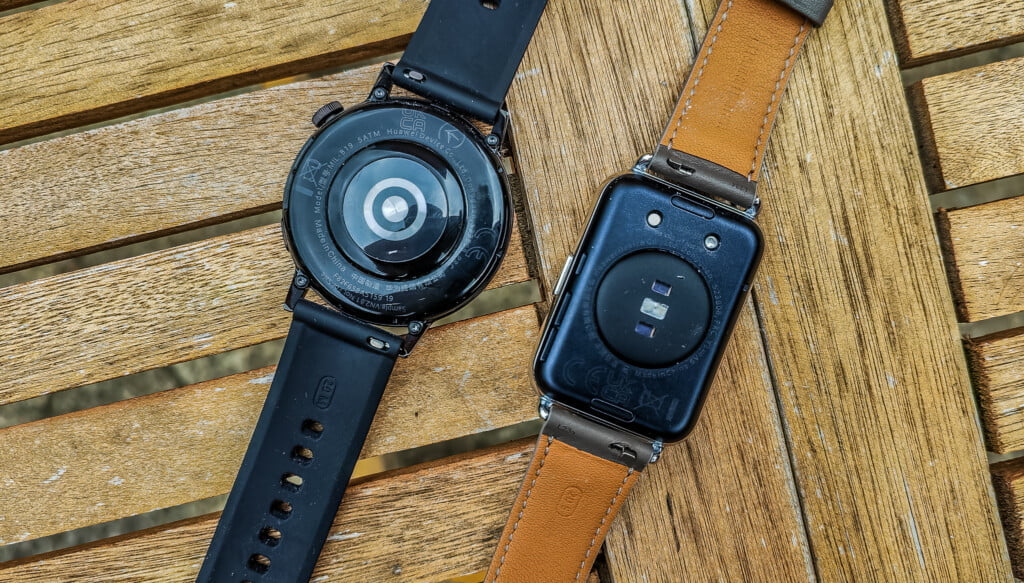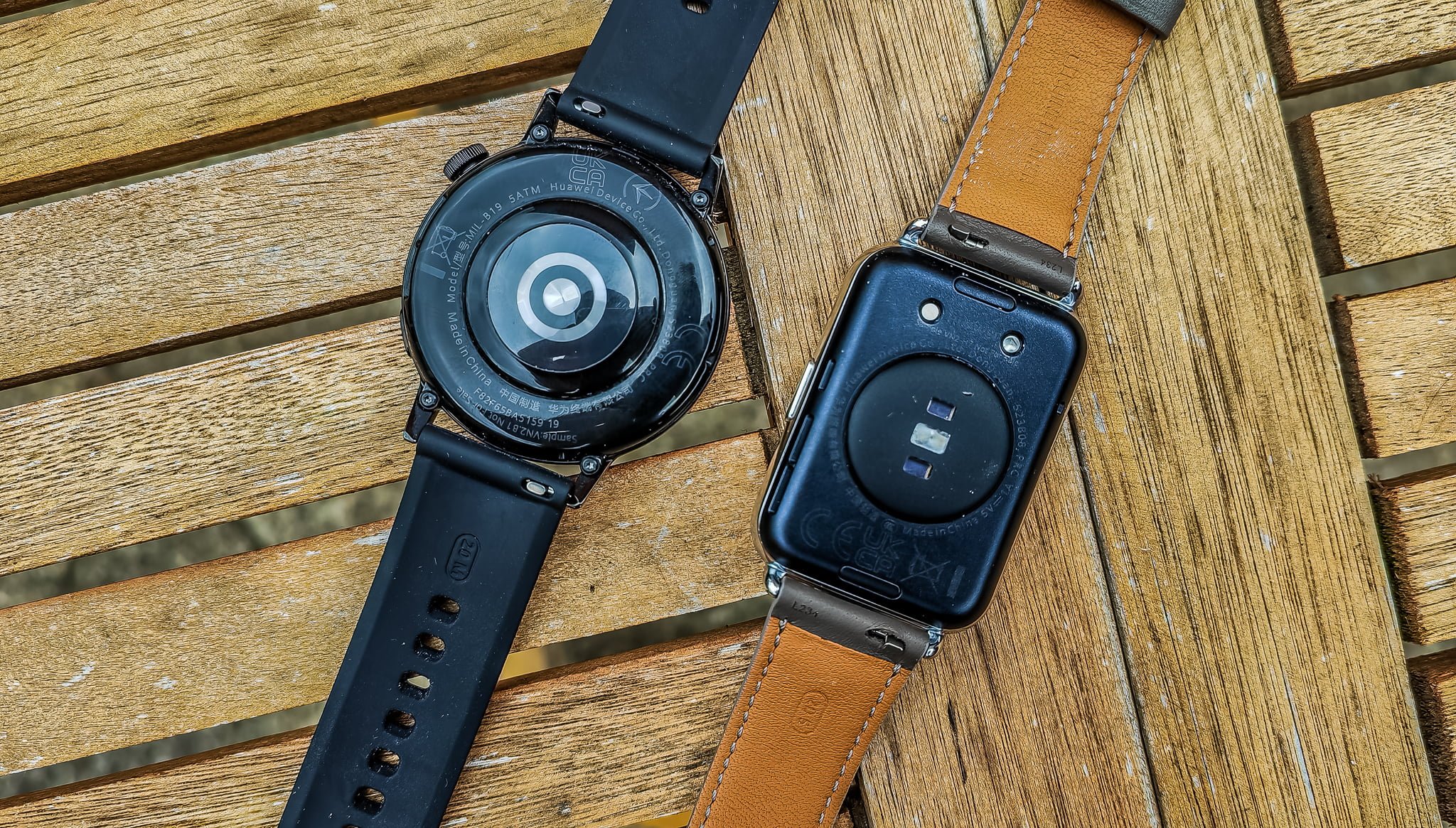 The optical heart rate sensor also appears inferior to the more expensive models. With this you have a what appears to be two multi colour LEDs side by side with the two sensors sitting above and below it. In comparison, the TruSeen 5.0+ HRM on GT 3 models have the newer circular-shaped sensor with 8 sensors.
The screen is bright and colourful, and the screen was visible on a bright sunny day when I went for a run.  
Huawei Watch Fit 2 Features and Health Tracking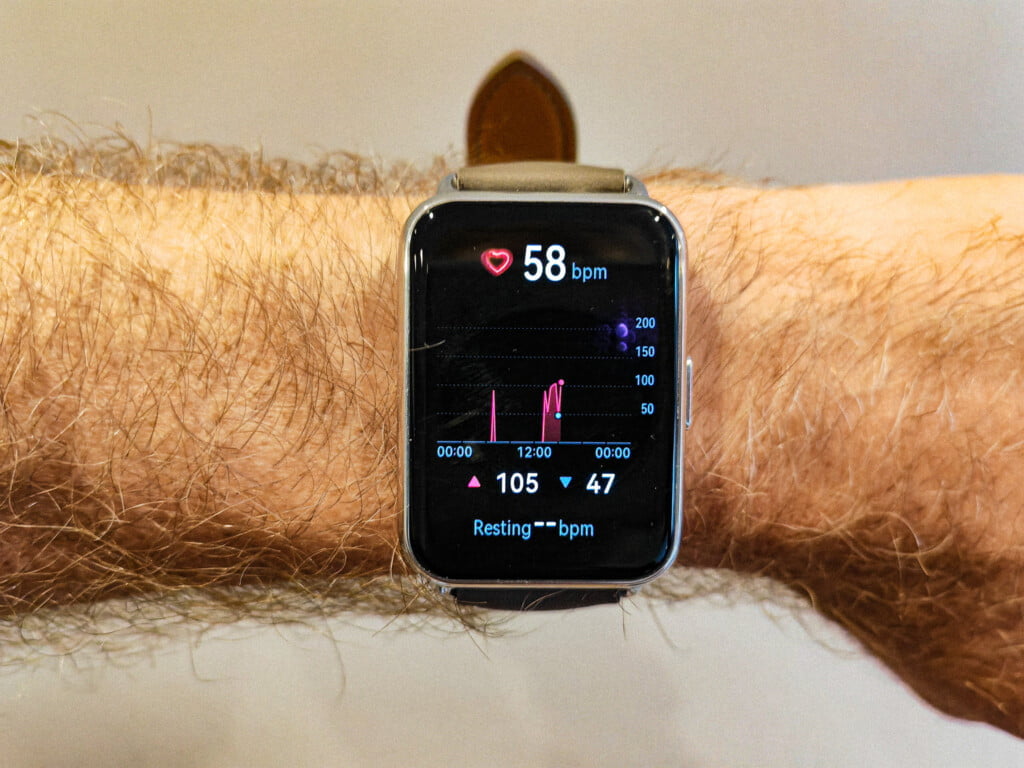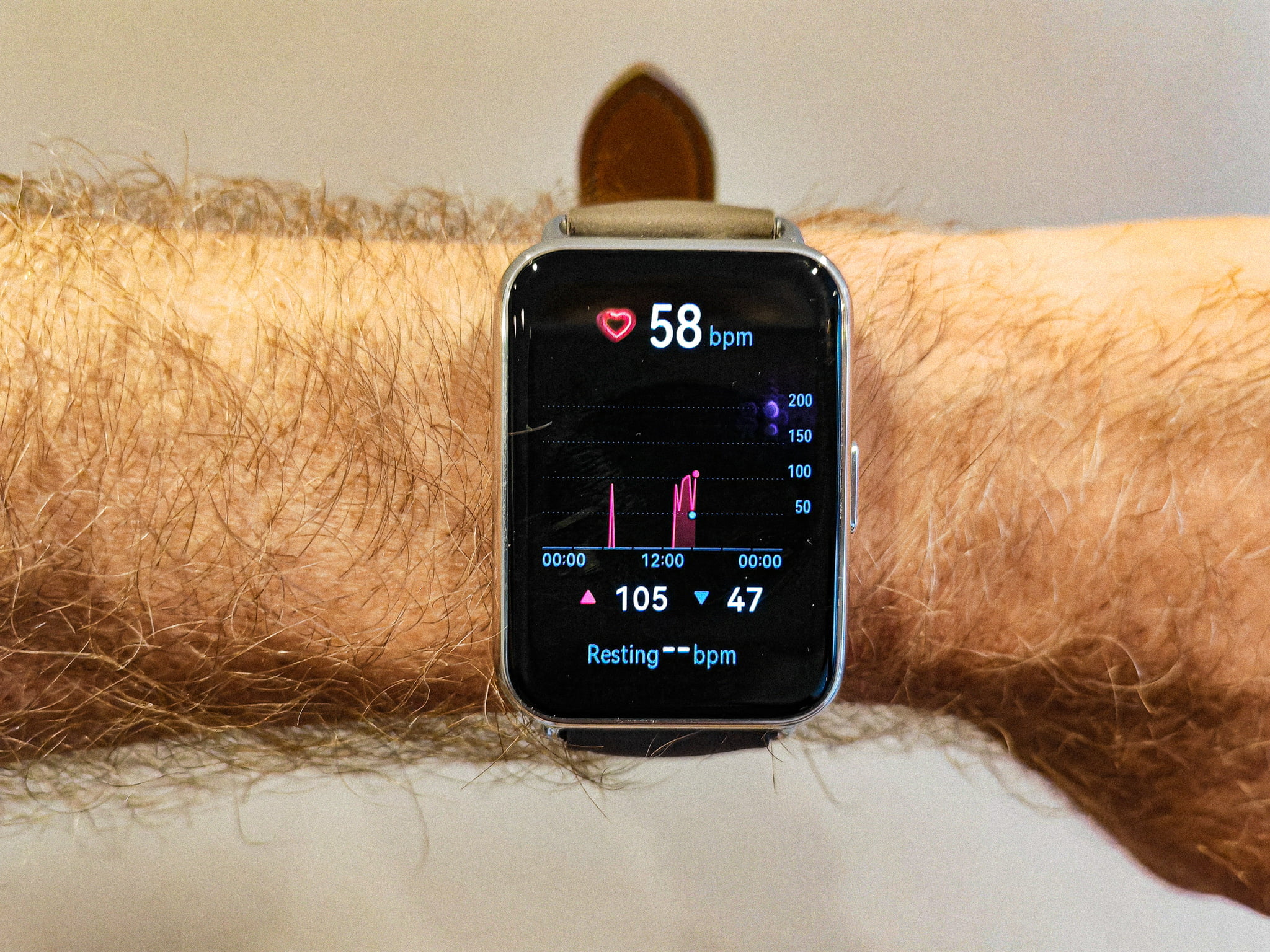 All the recent watches run HarmonyOS as the underlying software, but each watch is tweaked to work differently. You have the Huawei Watch 3, which is a fully-fledged smartwatch, the GT 3 models use the same interface but with reduced app compatibility of just 32 apps you can install.
The Huawei Watch Fit 2 is slimmed down further. App navigation is now a vertical scroll, and there are just 9 apps you can install.
Day to day health tracking is good, and the same experience as the other Huawei watches recently.
You have extensive 24/7 tracking features, including all day heart rate, stress, SPO2, skin temperature and then at night, you have your sleeping data.
All of it seems vaguely accurate and matches up with my other devices.
The watch supports the storage of music. You need to transfer MP3s to your phone and then from the phone to watch. It is not an ideal solution, but it can be handy for anyone that likes to run without a phone on them.
While I don't have much inclination to use the watch as a phone, it does work quite well. In particular, I found that if I had my earphones paired to the watch, I could quickly accept a call without having to get my phone out of the pocket and still be able to speak to the person clearly.
Petal Maps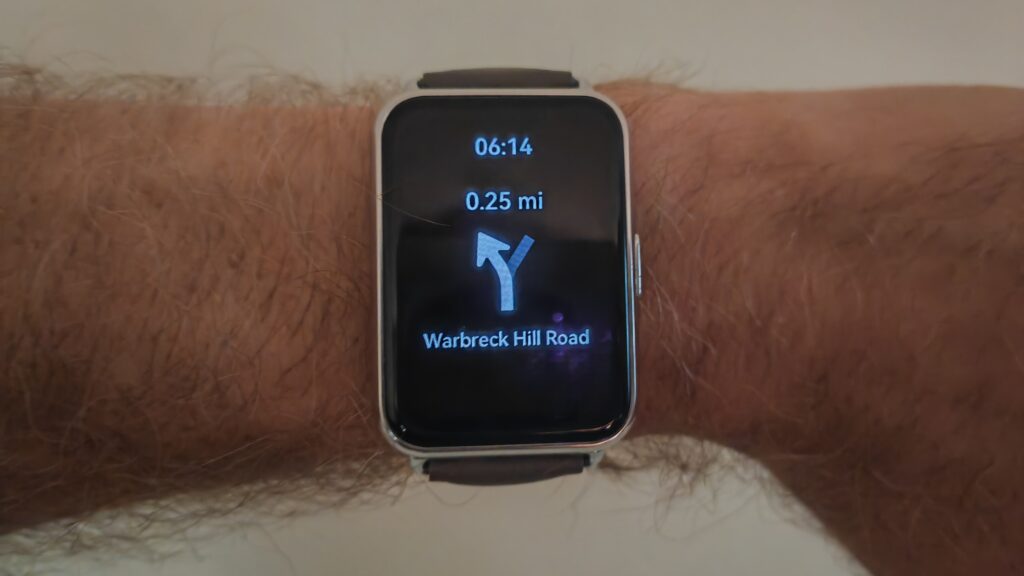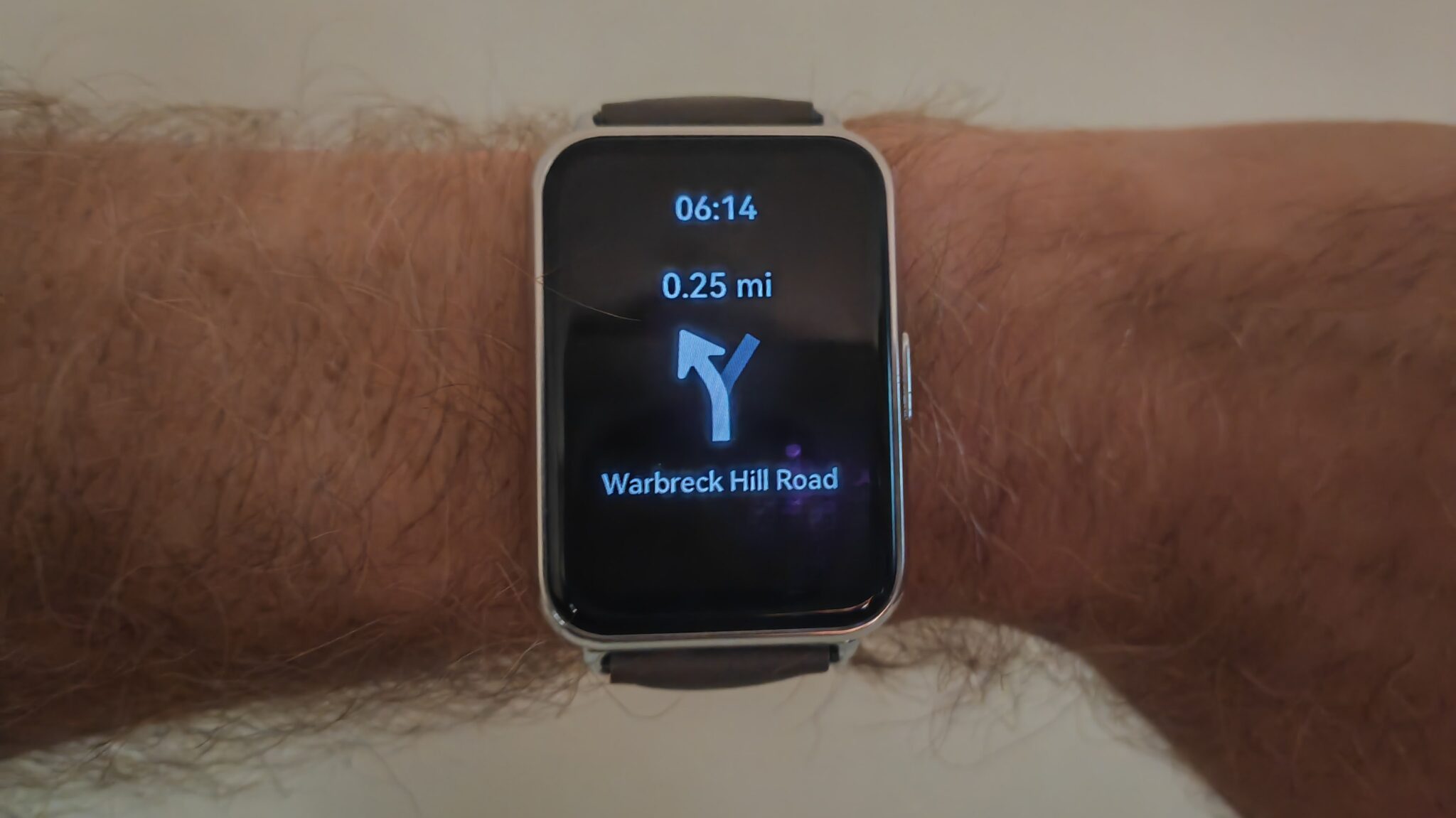 The only half-decent installable app is Petal Maps. This is only supported on Android phones, but it is a feature that differentiates Huawei watches from every other affordable smartwatch and fitness tracker. It is only quite basic, but when navigating with Petal Maps, you will get simple turn-by-turn notifications from the watch, including a gentle buzz when you need to turn.
Huawei Watch Fit 2 Fitness Tracking, GPS and Strava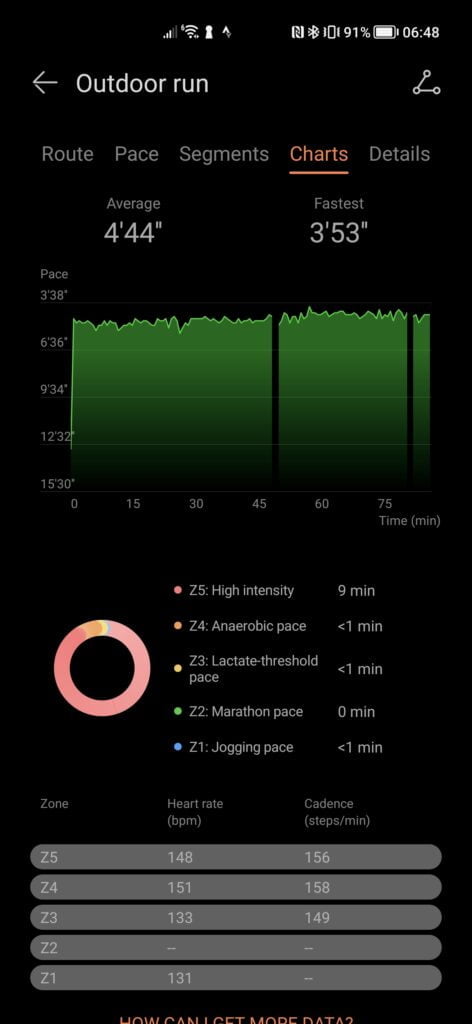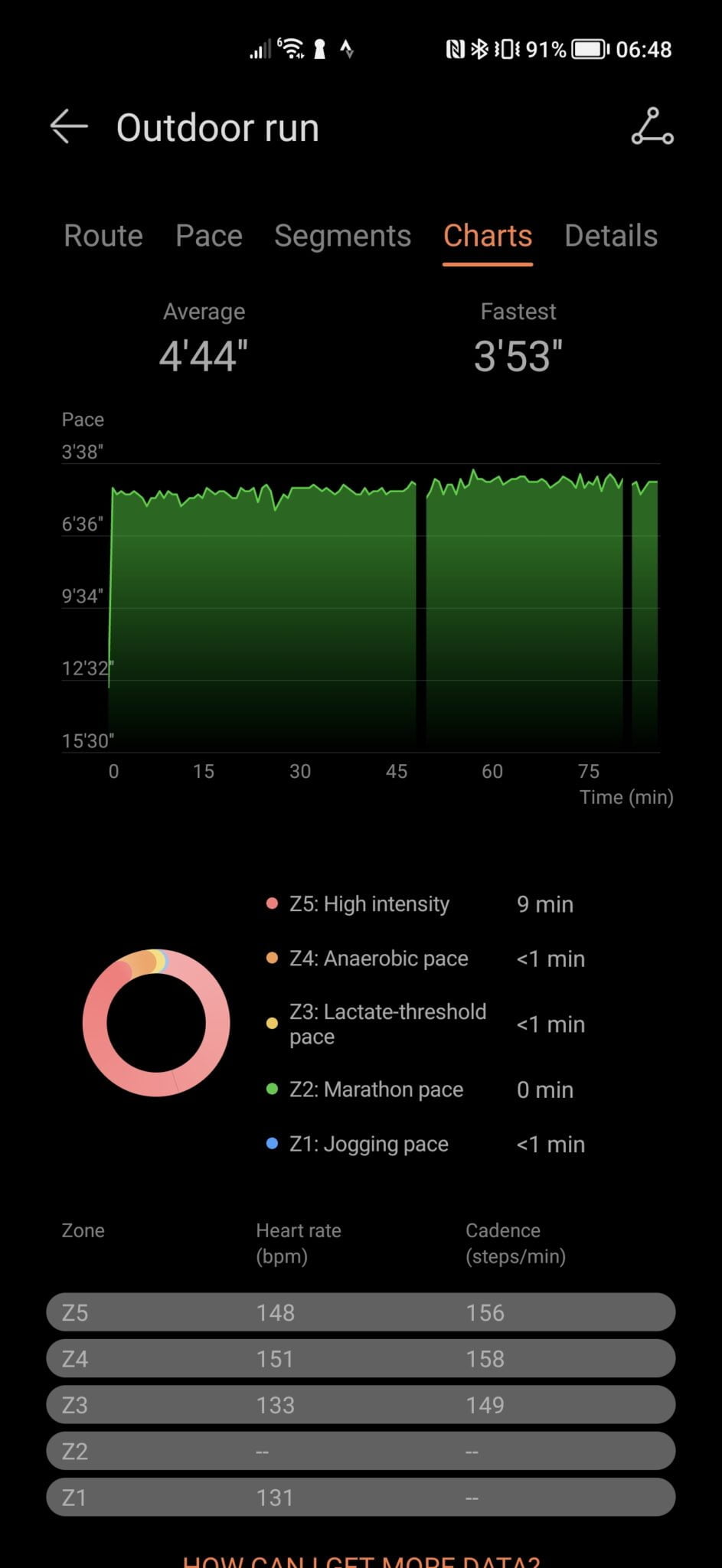 The Watch Fit 2 has support for GPS, Beidou, GLONASS, Galileo and QZSS satellite systems and this makes it one of the most affordable GPS/GNSS equipped watches on the market.
Huawei has traditionally locked you into their ecosystem and restricted you from exporting your fitness data to other platforms such as Strava. It has been possible to use the third-party Health Sync app, but I find this to be temperamental on none Huawei phones. I was unable to get it to work when using the GT 3 Pro on my Honor Magic 4 Pro, but suddenly it started to work with the Watch Fit 2.
However, it appears that Huawei is thawing to the ideal of data synchronisation. The Huawei Watch GT 3 Pro was advertised as supporting synchronisation with over 60 workout apps from around the world, such as Runtastic and Komoot.
I have only been able to link up with Adidas/Runtastic and Komoot, but it looks like Strava should arrive at some point. Syncing to Runtastic works as expected, and I look forward to other services being added.


Heart rate accuracy was OK during my runs. For the first 45 minutes of one run it tracked accurately against my Garmin with Polar Sense HRM but then strayed off as the intensity increased. This is a common problem with wrist-based heart rate tracking, and I think the leather strap made things worse, as it doesn't have the flexibility to be held in place during intense activities.


Looking at my run down a canal, I wouldn't say either my Garmin or the Huawei were as accurate as I'd like. Both plotted routes veered off into the middle of the canal for quite a lot of the run. For this run, I'd probably say the Huawei was a little more accurate.
Both the heart rate and distance averaged out at almost the same, which is what is most important for me at the end of the day. However, Huawei underreports cadence by almost ten steps per minute compared to the Garmin, which was also paired with a Stryd running power meter.
Price and Alternative Options
The Huawei Watch Fit 2 has an RRP of £130. Amazon currently has a 22% off voucher taking this down to £101.39 though it is currently out of stock, so it won't be delivered immediately.
You can buy it from Huawei directly for £130, but they will also include a pair of FreeBuds 4i, which are worth about £50.
The original Huawei Watch Fit is currently £69, or the Huawei Band 6 is £45.
For an alternative aesthetic, you have the older Huawei Watch GT 2 which is just £99. The new Huawei Watch GT 3 is quite a bit more expensive at £185 but a significant upgrade.
Fitbit doesn't seem quite as attractive with pricing, you have the Fitbit Charge 5 at £113, which is not as attractive, and they try and force your into a monthly membership. Or the Fitbit Versa 3 is £145.
The Garmin Venu Sq is just £130 and will be significantly better for anyone that wants to track outdoor activities, but I think it is quite ugly looking, and the battery won't be as good.
Overall
I think the Huawei Watch Fit 2 is superb, especially if you can get it for around £100. At this price point, it fits nicely into the market with nothing I can think of that looks significantly more appealing, apart from the more affordable original Huawei Watch Fit.
Of course, there are other excellent options at this price, but they tend to be either larger watches such as the GT2 or uglier fitness bands like the Fitbit Charge 5.
If you want a small, attractively designed smartwatch at a reasonable price, then this appears to be one of the best options on the market.
Last update on 2022-06-19 / Affiliate links / Images from Amazon Product Advertising API