We use affiliate links. If you buy something through the links on this page, we may earn a commission at no cost to you. Learn more.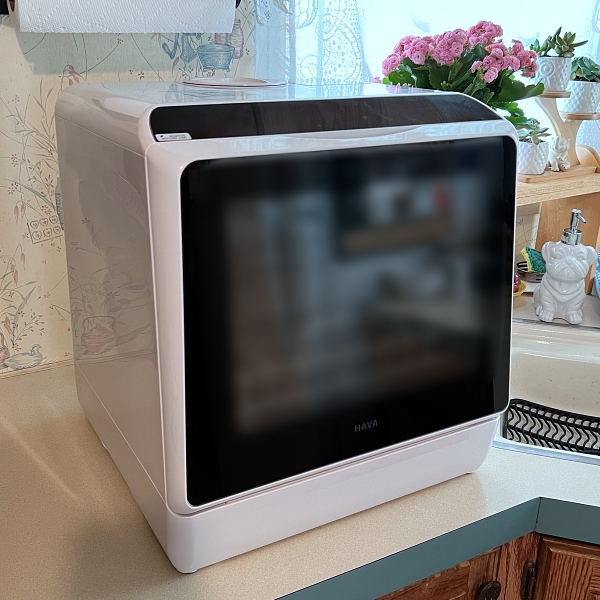 REVIEW – I am probably one of the last people on earth without a dishwasher. But my kitchen is small, and there simply is not enough room for one. With only 2 people in the house, we don't produce a lot of dishes, but like most people, I hate doing them. So I was excited when I was offered the opportunity to review a compact countertop dishwasher. Can the HAVA R01 countertop dishwasher produce the same results as a full-sized unit? Read on to find out.
What is it?
The HAVA R01 is a feature-packed countertop dishwasher. It has 2 water supply options, 5 pre-programmed wash cycles, dual spray arms for 360º rinsing, hot air drying, and generous capacity.
What's in the box?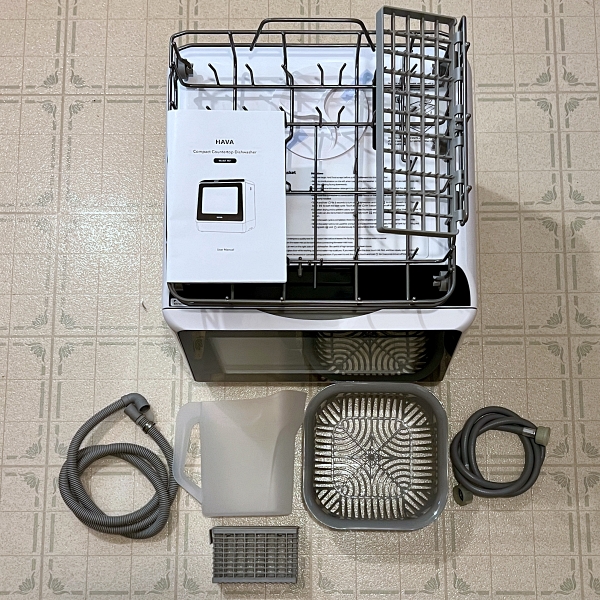 HAVA R01 compact countertop dishwasher
Inlet hose
Drain hose
Fruit basket
Dish rack cutlery basket
Pitcher
User manual
Hardware specs
Dimensions: 16.86 × 16.75 × 18.05 in (428 x 425 x 458 mm)
Capacity: 4 x serving bowls, 4 x cups, 4 x small plates, 4 x dinner plates, 7 x spoons, 7 x forks, and 7 x knives
Water Tank: Built-in design with 5 L capacity
Wash Cycle: 5 options
Spray arm: Upper & lower with 360° rinsing
Product weight: 28.7 lb (13 kg)
Power: 950W
Noise Level: 60 dB
Control console: Touch buttons
Lighting: Blue LED
Design and features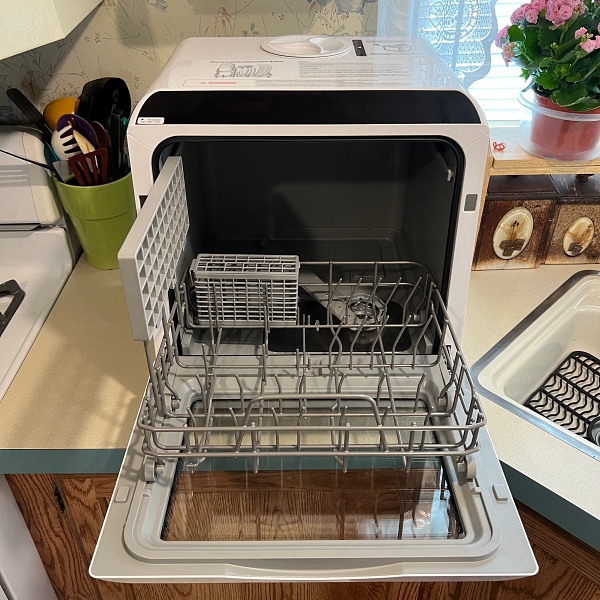 As you might expect, the HAVA R01 is perfectly sized for use on a countertop. It measures 16.86 × 16.75 × 18.05 inches and weighs 28.7 lbs. Essentially it is the size of a microwave. There are convenient indented handles that make it easy to carry when you have to move it. And the classic black and white scheme complements any decor.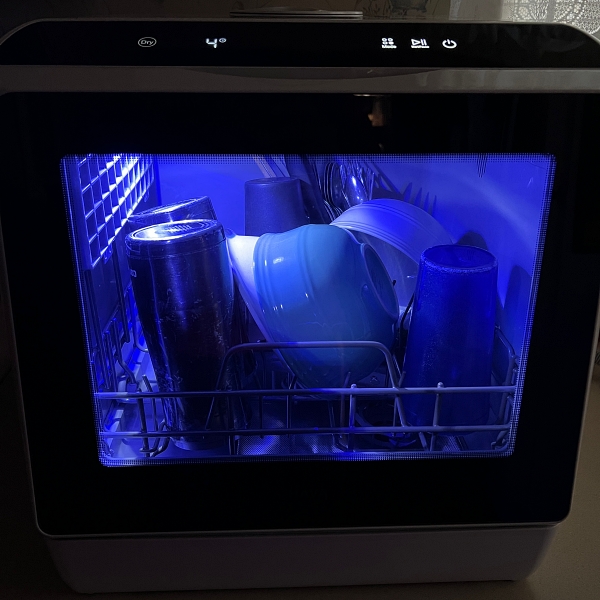 A large see-through door on the front of the HAVA R01 compact countertop dishwasher allows you to see inside the unit. There is also a blue LED lamp inside that lets you see the working status of the dishwasher. The lamp comes on when you open the door and will automatically shut off 2 minutes after it is closed. It will also come on during the last 10 minutes of the drying process, indicating that drying is almost complete.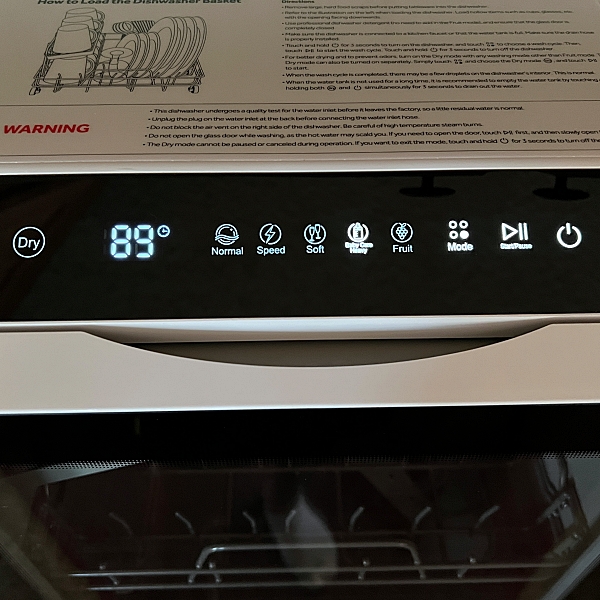 A touch-sensitive control panel runs along the top front of the dishwasher.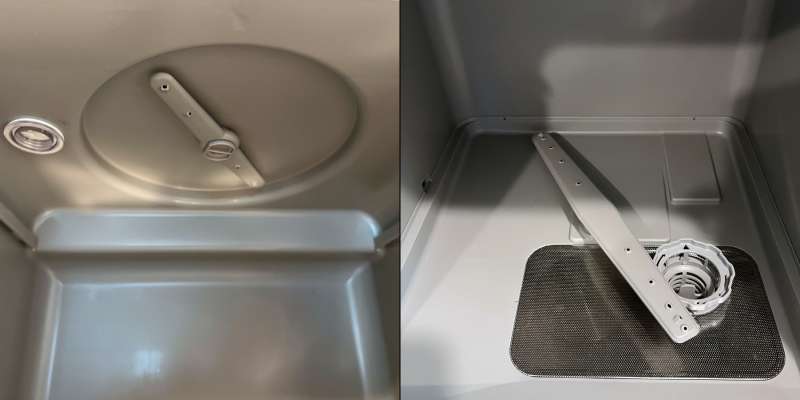 There are 2 spray arms inside the unit, upper and lower, providing 360º washing and rinsing.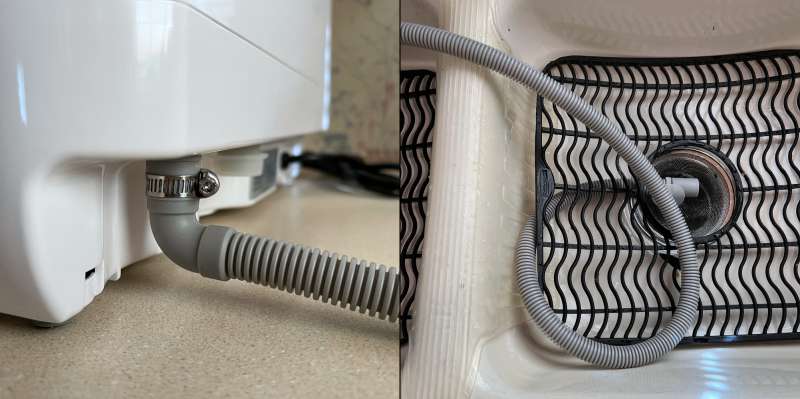 The HAVA R01 compact countertop dishwasher is pretty much ready to use right out of the box. The only thing that needs to be done is attaching the drainage hose to the back of the unit. This is easy and only takes a minute or two.
There are two water supply options. You can attach it to your faucet or use the onboard 5L water tank. I chose the water tank option because I didn't want to use a permanent water source. But if you prefer hooking it up to a faucet, Hava does include an inlet hose. Although it would have been nice if they would have included an adaptor for different faucet types.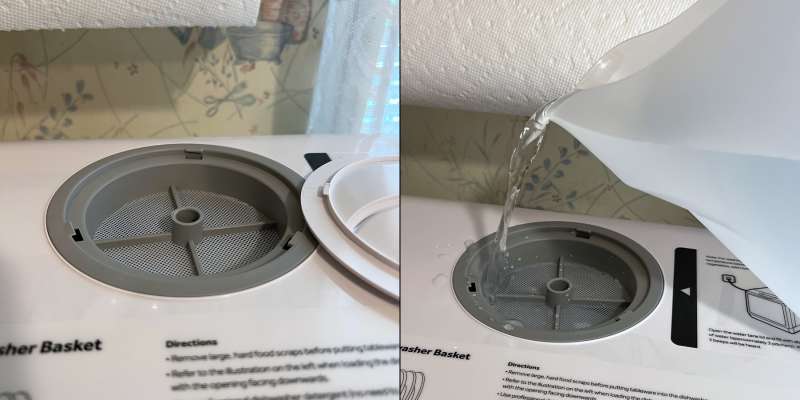 The reservoir for the water tank is located on top of the dishwasher.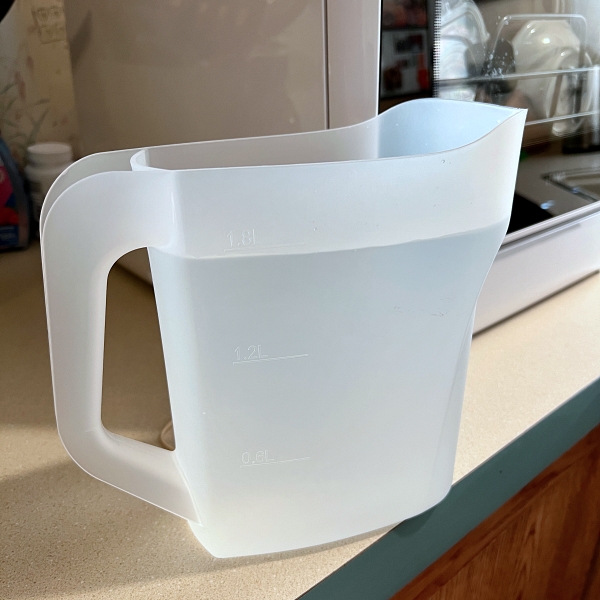 HAVA includes a plastic pitcher that makes it easy to fill the tank. The 5L tank takes approximately 3 pitchers to fill. The dishwasher will also emit 3-beeps when the tank is full.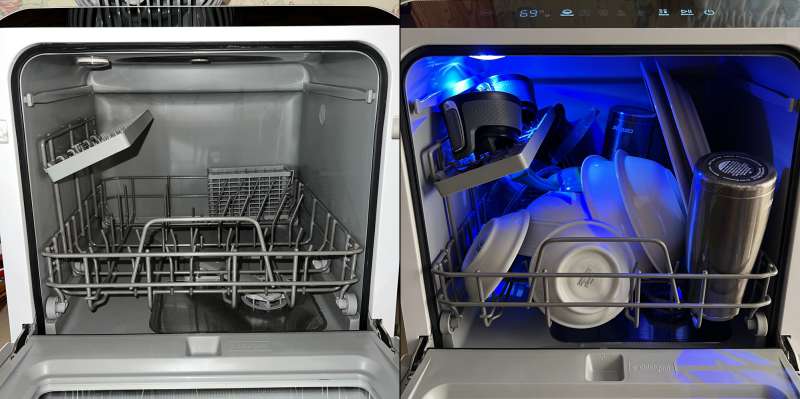 Despite its small outer footprint, the interior space is pretty generous. Inside, there is a dish rack, along with a cutlery basket for organizing utensils.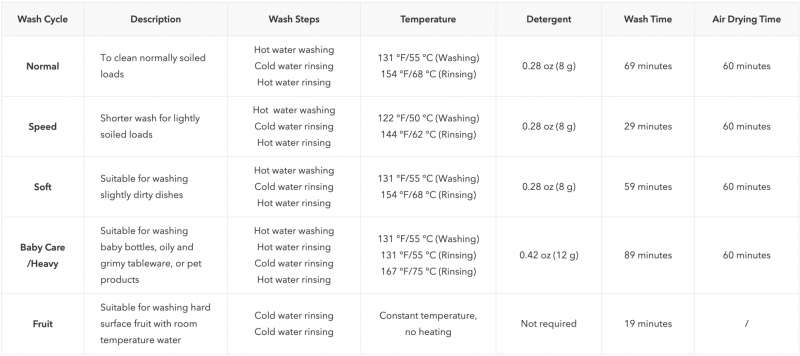 There are five pre-programmed wash cycles to choose from. Each with a unique washing and rinsing profile depending on how dirty your dishes are. There is even a fruit cycle that can be used for washing fruit with room temperature water.
Performance
The first time I ran the HAVA R01 compact countertop dishwasher, I used the Normal Wash cycle. What stood out to me immediately was just how quiet the dishwasher was. The only sound it makes is the splash-splash of the water. See it in action below.
The wash cycle ran for 69 minutes, followed by an automatic 60-minute drying cycle. You can also select to add an extra Dry mode. When the Dry mode is activated, an additional 60-minute air drying is provided, followed by 72-hour automatic ventilation.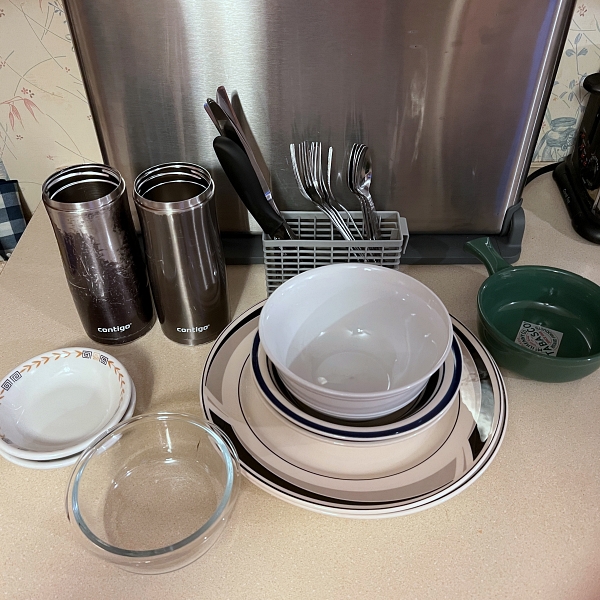 The results were nothing short of spectacular. Not only were my dishes and utensils sparkling clean, but they were also thoroughly dry. I also washed dishes using the Baby Care/Heavy and Speed modes with the same great results. It was hard to believe the HAVA R01 compact countertop dishwasher produced these results with just a 5L onboard water tank.
What I like
Compact
Easy to set up and use
2 water supply options
Works with all forms of detergents, including pods, tablets, liquid, and powder
Quiet operation
5 pre-programmed wash cycles, including one for fruit
Outstanding washing and drying results
What I'd change
Include an adaptor for water tap hookup
Final thoughts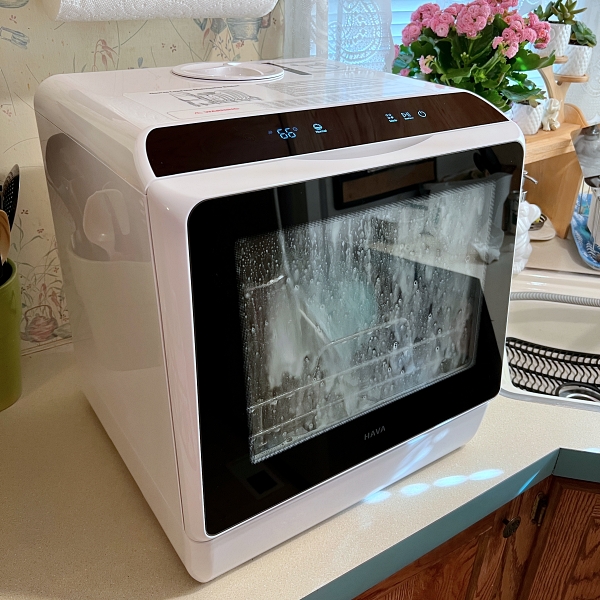 Overall, I could not be more impressed with the HAVA R01 compact countertop dishwasher. It is a marvelous little machine that produces big results. It is easy to set up and use. The operation is nearly silent, and the results are what you would expect from a full-sized dishwasher. I also like that it can be used with any detergent, including pods, tablets, liquid, and powder. I honestly can't think of a bad thing to say about this mighty might of a dishwasher.
Price: $399.99
Where to buy: HAVA
Source: The sample for this review was provided by HAVA.