Apple + Recommended
Posted on
May 2nd, 2022 by
Kirk McElhearn

With a wide range of iPhone and iPad models to choose from, why would you use an iPod touch today? Apple isn't trying to sell it; they have hidden the device. You won't find the iPod touch on any of its main pages; you have to search for it if you want one. When you get there, you see that you can have "Fun at full speed." This is the slogan Apple used the last time they updated the iPod touch, back in May 2019. The 7th generation device sports an A10 Fusion chip, and was updated from the previous 2015 model, which had an A8 processor.
That update did more than just increment the processor, which moved from 2 cores to 4 cores and nearly doubled the clock speed. It increased the RAM from 1 GB to 2 GB; it includes a better graphics chip; and it has four cores instead of two. It also ensured that the device runs with more recent versions of iOS. The 6th generation iPod touch is limited to iOS 12; the 7th generation runs the current iOS 15.
Starting at $199, it is the cheapest iOS device. It comes with 32 GB storage, and you can increase it to 128 GB ($299) or 256 GB ($399). For comparison, the low-end iPhone SE (2nd generation) costs $429 with 64GB and the 256 GB model costs $579. So if you want a portable device with a lot of storage, the iPod touch is the cheapest.
But why use the iPod touch today? Here are 17 reasons you might want to use this device.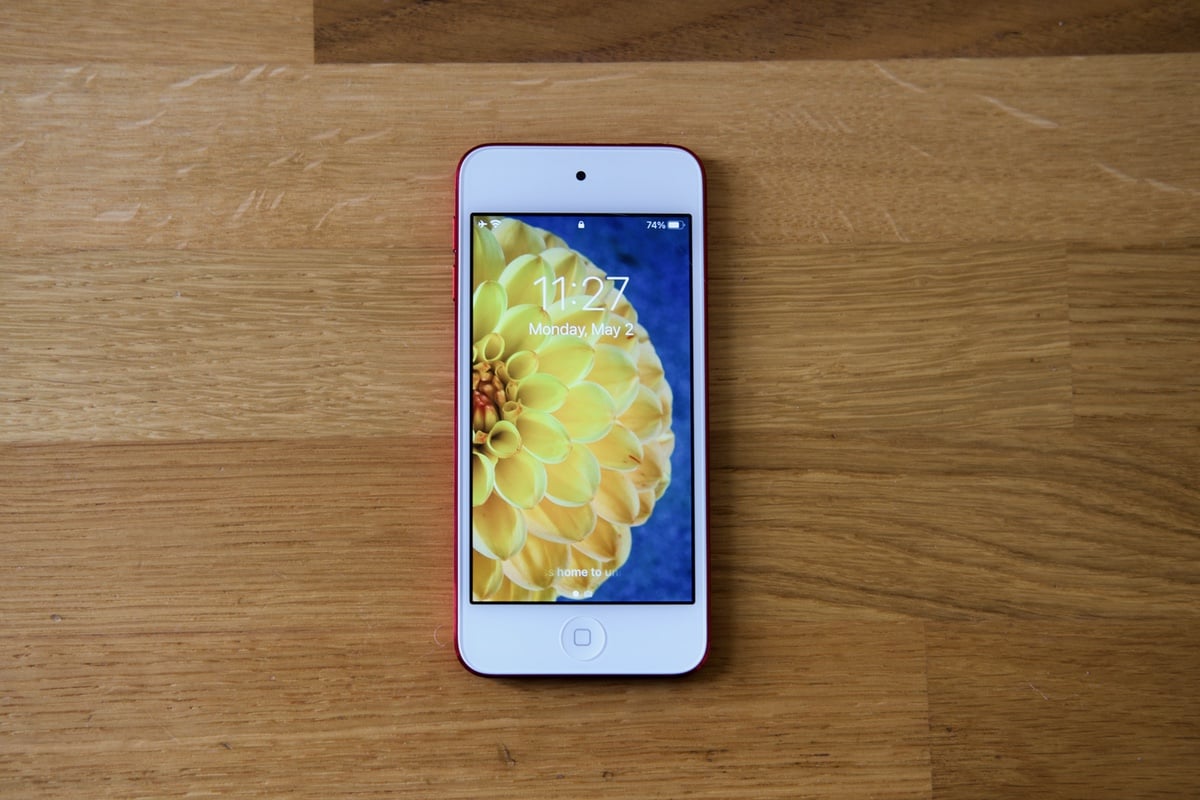 It has a headphone jack. The iPod touch is one of only two current Apple devices with a headphone jack. Apple removed the jack from the iPhone 7, and iPads with headphone jacks lasted a bit longer, but only the 9th generation iPad still has that jack. This is likely because it's used a lot in education, and wired headphones can be much cheaper than Bluetooth headphones. But that iPad doesn't fit in your pocket.
It works with AirPods. The iPod touch also features Bluetooth 4.1, so you can stream it to AirPods or other Bluetooth headphones. Put an iPod touch near your treadmill or exercise bike, and listen to music wirelessly while you work out.
It's incredibly light. At 88 grams, or 3.1 ounces, this is a very light device. It is also quite thin; thin enough that you shouldn't put it in a back pocket, because it might bend when you sit down. But if you want a light device to listen to music when running, the iPod touch is ideal.
It's very small. Not only is it light, but it's small and thin. It's ideal for small hands; great to give to a child who is going to play simple games. Below, from bottom to top, iPhone 13 Pro, iPhone SE, iPod touch.

It doesn't receive phone calls. Some may see that as a negative, but others may want a device where they're not bothered by calls. You can turn off iMessages, so you can use the device without being disturbed. However, you can use it for FaceTime, so you can make audio and video calls to other Apple users, though the front camera is pretty poor at only 1.2 Mp.
You can use it to listen to music. Just like any other iOS device, you can listen to music with the iPod touch. You can listen to Apple Music, sync music from your Mac or PC, or use a cloud library. It has fast 802.11ac Wi-Fi, so it can download files quickly.
It's a great device for audiobooks and podcasts. If you're an audiobook or podcast fan, you can load it up with content and listen without being disturbed by phone calls and messages. It's rated at 40 hours for music playback, so you can listen to the longest audiobook on a single charge.
You can use it to read books. The display may be small, but you can use it as a small, light device to read books on Apple's Books app or Amazon's Kindle app. You can use it in landscape mode to make it easier to read.

It's got an 8 Mp camera. While it's certainly at the low end of cameras in Apple devices, you can let a child take pictures and videos with the iPod touch.
You can keep it in the car. Put an iPod touch in the car, with your music library, and leave it there to listen to music as you travel.
You can stream to AirPlay devices. Like all iPhones and iPads, you can use the iPod touch to stream to AirPlay devices, such as a HomePod, Sonos speaker, or other AirPlay compatible speakers. Set one up in the living room and use it to stream music when you want.
You can use the iTunes Remote app to control music on a Mac. You can play music from your Mac, streamed to an AirPlay speaker, and use the iPod touch as a controller, using the iTunes Remote app.

You can control your smart home. With the Home app, you can control your smart home with an iPod touch. You get all the same features as with any other iOS or iPadOS device.
You can put it in an iPod sock. If you have vintage iPod socks, first released in 2004, you can use one to protect your iPod touch.

You can put it in an iPod dock. You can get a docking station for lightning connector devices, allowing you to put the iPod touch in a dock so it stays charged. Apple no longer sells their own dock, even though all iPhones still have lightning connectors, but plenty of third-party companies still do.
You can do a lot with the iPod touch. While the iPod touch can't make and receive phone calls, it can do much of what iPhones can do. You can browse the web, check email, send and receive text messages, and use lots of apps. Sure, the screen is small, but it's a capable device if your eyesight is good enough.
You can slim it down and use it as a device to unplug, a bit. While you've got lots of apps on your iPhone, you may want to use an iPod touch to unplug. Don't install Facebook, Instagram, Twitter, TikTok, or any messaging apps. Use the iPod touch sparsely so you can take time off from all the distractions.
The iPod touch doesn't do everything the iPhone does: it doesn't have Touch ID or Face ID, it's got a smaller display, and it's more limited in processing power, but it's a pretty good device at a nice price.
How can I learn more?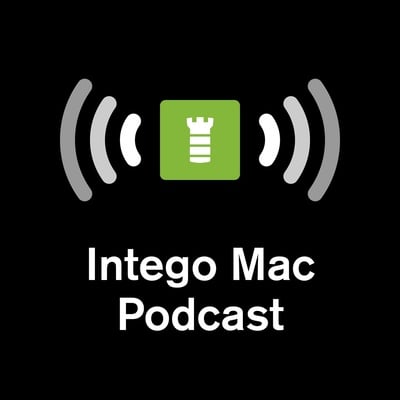 Each week on the Intego Mac Podcast, Intego's Mac security experts discuss the latest Apple news, security and privacy stories, and offer practical advice on getting the most out of your Apple devices. Be sure to follow the podcast to make sure you don't miss any episodes.
You can also subscribe to our e-mail newsletter and keep an eye here on The Mac Security Blog for the latest Apple security and privacy news. And don't forget to follow Intego on your favorite social media channels: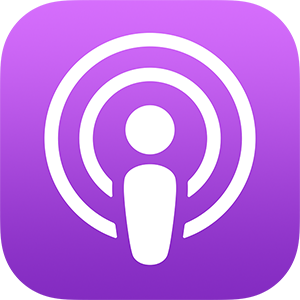 About Kirk McElhearn
Kirk McElhearn writes about Apple products and more on his blog Kirkville.
He is co-host of the Intego Mac Podcast, as well as several other podcasts, and is a regular contributor to The Mac Security Blog, TidBITS, and several other websites and publications.
Kirk has written more than two dozen books, including Take Control books about Apple's media apps, Scrivener, and LaunchBar.
Follow him on Twitter at @mcelhearn.
View all posts by Kirk McElhearn →